On the 12/10 weekend, NJ Region ran the two day Mountain Travel and Rescue Level 1
John Rovetto, Region MTR Advisor, did an excellent job organizing and running the event.
Many thanks to all the instructors who helped make this a great educational experience.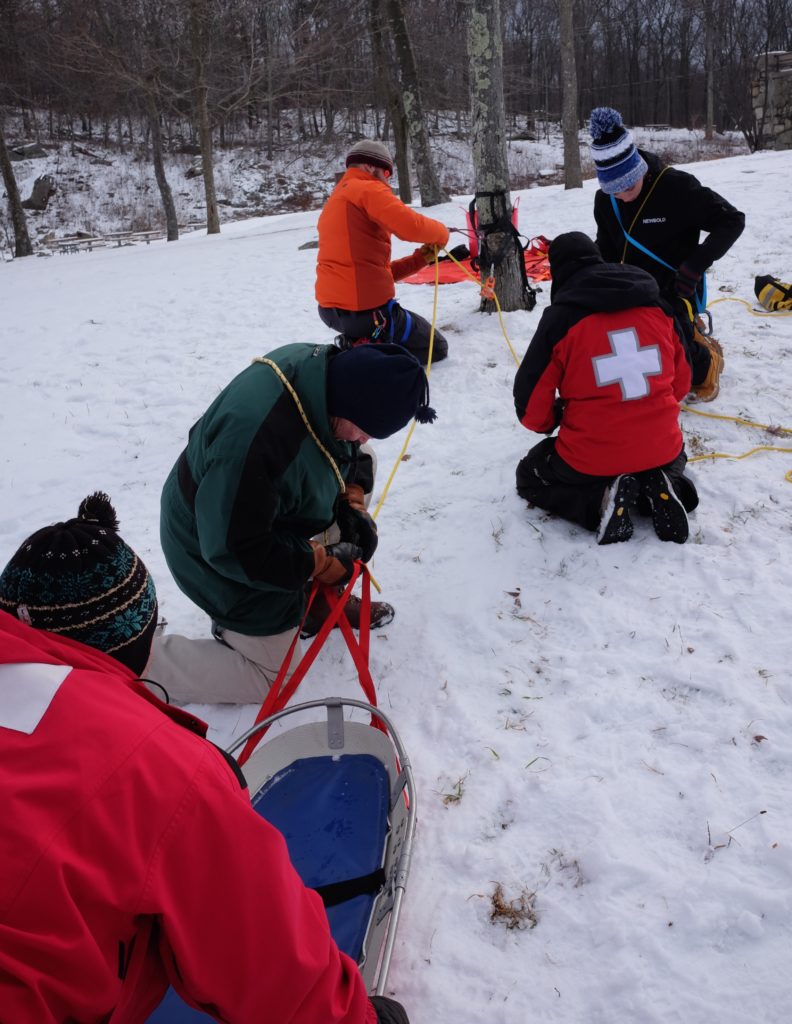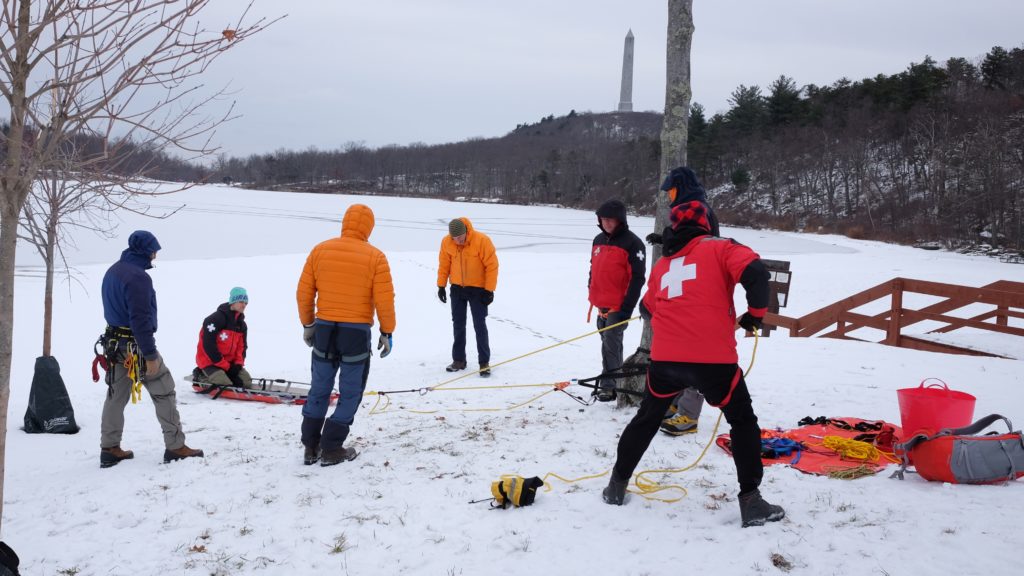 It was a blast, with much learning and fun to be had. But boy was it cold! 17 students plus several instructors and two search&rescue dogs camped overnight in tents with the temperature dropping to 13 degrees.
Below is a picture from Day 2 after breaking camp. Can you find where the campers in the photo above were sleeping?