Keep calm…deep breath…BSI…A,B,C's…OEC on.
Congratulations to The Center's first OEC class!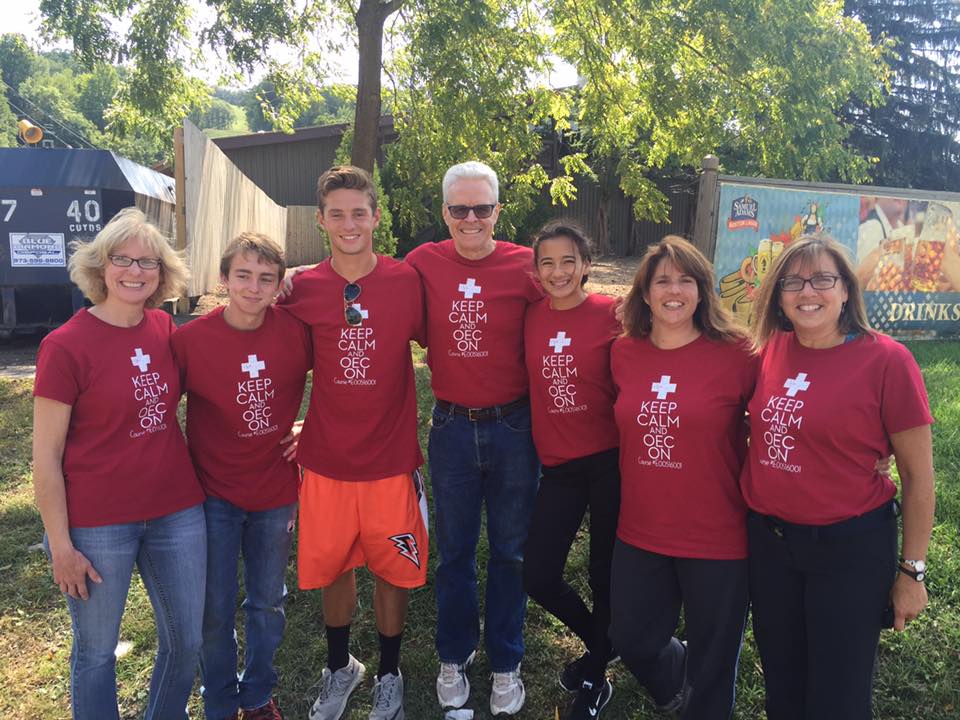 [L-R] (Class IT) Harriet Frawley, Quint VonLengerke,  Rex Anderson Jr.,
Larry "Kep" Ketchum, Bailey Plotts, Melissa Masucci, (Class IOR) Joni Porter
OEC Evaluation run on Saturday, September 17th, 2016
Many thanks to:
Evaluators: Allan Clark, Debbie Nechay-Hoer, Dianne Ullmer, Gene Kohler, Jeff Jablonski, Jim Stewart, KG, Lainie McDonnell, Ralph Cooke, Robert Quigley
Patients and Helpers: Stu Mavros , Henery Mah, Katie Quigley, Mike DeFilippis, Kevin Duffy
OEC Exam Coordinator: David Mooney
Thanks to Mountain Creek for hosting the evaluation.